Editor's note: This article, which was written by Tom Archdeacon, originally ran in the Dayton Daily News yesterday morning. We would like to thank Mr. Archdeacon for allowing us to share this article with all of our readers here at WrestleOhio.com, and hope that you enjoy it as much as we did.
DAYTON — His face had reddened. His eyes had begun to roll back. His tongue lolled from the side of his mouth and his chin, covered by a golden goatee, was quivering.
The vice grip hold on his head and neck had Jake Crist looking as if he was going to submit.
Outside the ring, Jake's wife Nevaeh – her long hair streaked blond, her black skull t-shirt slit across the back, a pained expression on her face – began to smack her palms on the ring apron and chant "Jake…Jake…Jake."
The cry was soon picked up by the small but raucous crowd — a colorful, disparate group that included everybody from a mountainous taxi driver named Cabbie Joe to a Wright State communication department administrative specialist — that had made the weekly pilgrimage to this darkened theater of the absurd on East Third Street Wednesday night.
No one was more fervent than 9-year-old Brooklynn Crist, who wore a shirt with her daddy's ring name on the front and the claim "Breaking Teeth Since 2001" on the back. Sitting in the front row, she pounded her fists on her knees and in a little-girl's high-pitched voice joined the chorus: "Jake… Jake… Jake."
The urging — having the same energizing effect as a stream of spinach did on an open-mouthed Popeye — fueled Jake for his phoenix-like rise. He broke free from Relentless Ron Mathis, suddenly sent a pair of roundhouse kicks into his rival's mug and hurled him through the ropes.
Before Mathis knew what hit him, Nevaeh wrapped her arms around him and flipped him backward over her head — a perfect German suplex — for a face plant onto the floor and the black-and-blue reminder that when you tangle with this husband and wife:
Love hurts.
There can't be another sports couple in the Miami Valley quite like Jake and Nevaeh.
Former school-kid sweethearts at Tecumseh High (where they were then known as John Crist and Beth Vocke, a five-sport star for the Arrows), they are longtime pro wrestlers, as is Jake's brother Dave, who is currently touring the country with the hip hop show, the Insane Clown Posse
Sometimes they all work the same shows, other times they are in different cities and even different countries.
This weekend Jake wrestled in Chicago on Friday and then had a rare Saturday night off as he readied for a wrestling tour of Japan that begins Tuesday. Nevaeh, meanwhile, wrestled Friday and Saturday night in Memphis before hustling back to get Brooklynn ready for Monday's third-grade classes and her own nursing studies at the Beavercreek branch of Clark State.
"We are a pretty rare breed," Jake said with a grin. "We're not your typical couple."
That was never more evident than over Mother's Day last weekend.
The couple made their monthly trek to Voorhees, N.J., for a wrestling double-header.
Several other guys on the Combat Zone Wrestling show, some from as far away as Iowa and Indianapolis, met them at their East Dayton home Friday night about midnight and they all piled into a rented van and drove 10 hours straight to New Jersey.
For the first time ever Jake and Nevaeh were wrestling two matches as a tag team and then they'd each have their own match at another show.
But during that second bout, Nevaeh tried a leaping move off the top rope and immediately felt her left knee cap slide completely out of place. It was the same knee that had required three surgeries during high school and derailed her time with the Dayton Lady HoopStars.
"I was in pain, but I tried to hide it and finish the match," she said.
"I never knew 'til it was over," Jake admitted.
"That's when I told him, 'You've got to carry me back to the dressing room,' " Nevaeh said. "I braced it up as best as I could and then wrestled again that night. If you don't, you don't get paid. But by the end of the night I couldn't bend me knee."
At 2 a.m. Sunday morning, the group piled back into the van and made the long return trip to Dayton.
"Every bump I hit on the turnpike, I could see her wince in her sleep," Jake said. "It was rough, and when we finally got back we were pretty dead, but we did celebrate Mother's Day."
Nevaeh smiled: "Brooklynn had a big bouquet of yellow roses for me and he had gotten me a new pair of gym shoes."
More importantly, though, she had gotten a nap, an ice pack and some ibuprofen.
Love hurts.
A rough start

"I don't think Beth's parents liked me at first," Jake said with a laugh. "I showed up weighing all of 110 pounds (he's 210 now), I was wearing ICP (Insane Clown Posse) merchandise and I had long hair. I think if my daughter ever brought home a kid like me now, that guy would be gone."
Beth was 15 when they met. He was 16.
"With us it was a case of opposites attract," Jake said. "She was the good athlete, the basketball girl, an honor student, but I didn't pay too much attention to grades. I had tunnel vision. Just like my brother, I was only interested in wrestling.
"Dave built a ring in welding class at Tecumseh and we put that in my buddy's barn on Milton- Carlisle Road. We had our own shows out there, charged $2 and would get a couple of hundred people."
When it came to his initial courtship of Beth, Jake stuck with his wrestling script.
"I challenged her to a wrestling match," he said with a shrug. "I was pretty small then and she held her own."
That was 12 years ago and along with becoming teen parents, holding fulltime jobs — Jake worked nine years at Wright State — and Beth's studies, they are still wrestling. In fact, now more than ever.
In the beginning Jake said he switched his name from John because he thought it was too common. Beth chose Nevaeh, which is heaven spelled backward.
Getting a new name was easy. Getting paid sometimes was not.
"It's just now that I'm making a decent living with wrestling," Jake said. "But when you first start it's rough."
He told of an early trip to Phoenix, where he drove 32 hours straight, performed and then got stiffed.
"The promoter lost his rear end and he said afterward, 'Hey, I've got no money.' What can you do when you're a kid? It hasn't happened recently but when you're young, you're sometimes lucky if you get a hotdog, a Coke and a handshake thanking you for your hard work."
Although it's different now, back then he had no insurance either. "I hurt my shoulder early on and I couldn't afford a doctor," he said. "It still bothers me now."
Jake and Dave — who initially started as Crazy J and Lotus — worked their way through various wrestling associations in the Midwest until they hooked up with Combat Zone Wrestling and went with the Crist name. Associated now with ICP, as well, they sometimes wrestle with masks as the Ring Rydas.
Jake said he might wrestle four times a week all around the country and Wednesday nights, when he's in town, he's part of the weekly show at the RockStar Pro Wrestling Arena, a converted tool shop at 1106 East Third Street in Dayton.
He, his wife, and brother, along with Bellefontaine's Sami Callahan, have started their own wrestling stable called Oi4K. They have a website, sell merchandise and are accompanied to the ring by a sing-song chant of the crowd that resembles Ohio State's signature "OH..IO."
And what does Oi4k mean?
Jake smiled and shrugged: "Ohio is for Killers. I know it sounds completely horrible but it's not like we're out there as convicted felons or we're murdering people.
"My brother came up with it. He's big into horror flicks and did some research and found Ohio has more serial killers than any place. I know it sounds pretty sick, but it fits an over-the-top character. And people have gotten into it.
"We wrestled in Germany and the whole crowd turned it into one of their soccer chants. And the way we use it, we tell each other before a match, 'Alright, go out there and kill it.' Give it everything you got and that's what we try to do."
Proper sendoff

Wednesday night, as Jake sat in a cluttered closet that doubles as a dressing room and waited for his match, he taped up his sore shoulder and listened to the frenzied roars of the crowd — some of whom had tailgated in the parking lot before the show — as they were accompanied by the thudding metallic sounds of bodies being slammed about in the ring.
Still struggling with a sore knee, Nevaeh was taking the night off and would act as her husband's escort to the ring.
"I know this is going to sound hokey but a big reason I do this is for the crowd," Jake said. "Listen to them out there. People really get into it and it makes you want to give everything you have."
Over in his quarters, the heavily-tattooed Mathis, a 28-year-old from Chillicothe, said what he likes most about being a wrestler is "you can mix athleticism with this larger-than-life personality who does super-human feats. It's pretty wild."
One by one the undercard wrestlers — the Great American Beast, Superstar Gee Gee, Aerial Obesity, Cincinnati Shogun — entertained the crowd, but everyone was especially waiting for the main event.
They knew Jake would be headed to Japan, a big break for an indie wrestler from here, and they wanted to give him a sendoff.
Nate Karn, a Sidney insurance agent who has a weekly internet wrestling talk show, said the Oi4K wrestlers are "the pinnacle of wrestling."
"Jake and Dave are the best," he said. "They know how to tell a story inside the ring. And (Nevaeh) is the same. She's not just some kind of eye candy, like you see on TV. She can fight with the guys. And I'll be truthful, I wouldn't be surprised to see her on TV one day."
Tracey Hill, the WSU communication department specialist, agreed: "Oi4k is what pro wrestling should be. They have the charisma, the moves, the passion. They are the whole package."
Her words were prophetic.
When Jake and Mathis finally squared off, they battered each other — mixing technical ground work with high-flying theatrics off the top ropes — for 30 minutes nonstop and had the crowd chanting "This is … awesome!"
When time expired they then wrestled an extra five minutes, then another two until Jake ended the debate with a tombstone piledriver off the ropes.
As the crowd serenaded them with "Match of the Year!" the two men retired to their quarters and while some of the match certainly was scripted, there was no hiding that both were fully spent … and aching.
In the privacy of his dressing room, Jake gingerly rubbed his shoulder and whispered, "Man, this is killing me."
Brooklynn was waiting at the door for her folks and that brought to mind one last question.
What if she wants to follow mom and dad into the ring?
"Absolutely not," said Jake.
"I'd push her to get a college education first," said Nevaeh.
Jake nodded, "Besides, she loves animals. She wants to be a vet, not a wrestler."
Although Brooklynn agreed, she beamed at the mention of her folks: "No other kid has a mom and dad like mine. I think it's pretty special."
Jake laughed, "Yeah, she gets to stay up late on Wednesday nights just to watch her dad get his butt kicked."
With the sweat still pouring down his face, he reached up and winced as he pulled the last of the tape from his shoulder.
Love hurts.
Editor's note: This article, which was written by Ryan Peverly, originally ran in the The Register-Herald as a two-part series focusing on local wrestler Terrence Mooney, and his struggles to overcome being bullied as a child. We would like to thank Mr. Peverly for allowing us to share this article with all of our readers here at WrestleOhio.com, and hope that you enjoy it as much as we did.
"The Independent Icon" Moondog Mooney is getting the slobber knocked out of him by a 28-year-old wunderkind of the independent wrestling scene named Jake Crist.
Crist is bullying Mooney nearly into submission. He holds him tightly in the grasp of the Sharpshooter, a leg-lock perfected by Japanese wrestler Riki Choshu in the Seventies and made famous by Bret "Hitman" Hart in the Nineties. The second-largest crowd in Rockstar Pro Wrestling's short history is eating it up. Half the audience yells for the 43-year-old Mooney to tap out. The other half encourages him to escape the hold.
Mooney feeds off the crowd's energy. He yells "Respect!" at the top of his lungs. The word echoes off the walls of the warehouse-type room over 100 of us are comfortably crammed into. He yells it again — "Respect!" — and half the crowd cheers, the other half taunts him. Crist shows no emotion, only cinches the hold tighter.
This is Professional Wrestling 101: make the good guy, the baby-face, vulnerable, take him to the point of no return, then give him the stage to make the big comeback against the bad guy, the heel, to end the match.
Except that doesn't happen here. This is Professional Wrestling 501, a graduate level course for longtime, in-the-know smarks, the pro-wrestling term for annoying, think-they-know-it-all superfans.
Mooney does eventually escape the hold, but moments later Crist hoists him to a vertical position and drops him in the middle of the ring with a brainbuster, a half-vertical suplex, half-DDT that really would break someone's neck if performed improperly. Referee Joe Kopasz slides into position, counts the 1-2-3, and the match is over.
So, too, is Mooney's wrestling career. That was the stipulation, after all. Mooney wanted respect from Crist, the brash, cocky heel, and Crist wanted to end the in-ring career of Mooney, the time-has-passed-you-by, baby-face veteran, and so the match was made. It's another tried-and-tested professional wrestling formula.
As a lifelong wrestling fan (probably one of those smarks), I already knew the outcome before I walked into the building at 1106 East Third Street in Dayton. It's the only reason I came out to the show. Everyone in attendance knew the outcome as well, even if they wanted to believe they didn't. That's how pro wrestling works, with its scripted storylines and pre-determined outcomes that are more often than not blatantly obvious before a bell even rings.
Mooney was gracious in defeat, as the loser of these types of matches always seems to be. Crist was more gracious in victory. He broke kayfabe, that fourth wall that separates reality from the staged antics of pro wrestling, and not only legitimately showed Moondog Mooney the respect he so desperately wanted heading into the match, but showed Terrence Mooney the respect he earned over the course of a 17-year wrestling career that only began because a little boy wanted to escape the bruised and battered reality that still holds him in its clutches.
—
It's a few minutes past 3 p.m. on the last Friday in March. The Red Mule Inn in Eaton has reached that time of day where no one wants food, just drinks, and the only patrons in the place are enjoying their cocktail of choice after a long workweek.
Terrence Mooney's shift ended at 3, but he's still working the bar — sort of. He pours himself a shot glass full of whiskey, grabs a bottle of Coca-Cola, and sits across from me in a booth at the back of the dive. I don't ask him why he's drinking at 3 in the afternoon; I get it. So I ask him how he got into professional wrestling. He gives me the generic, everyman answer about how he watched it as a kid with his grandfather, didn't like it, didn't get it at first, then grew to love it to the point where that's all he ever wanted to do.
"Before the age of 11, I didn't care about wrestling or any other sports. Then my mom and I moved to Vandalia from East Dayton to live with my grandparents, and life changed for me," Mooney says.
That was when the neighborhood bully started his blood feud with Mooney. He stalked him, beat him, tortured him, molested him, left him emotionally and psychologically scarred. It's a story straight from the scripts of any wrestling storyline where the bad guy endlessly harasses the good guy until the good guy triumphs in the end. This was real, though. This made those wrestling storylines look like G-rated Pixar films.
"For about a year he did a real number on my head psychologically and emotionally, and physically, too," Mooney says. "I began hiding in the basement as much as possible, which really bummed my grandfather out. He didn't know why I was hiding down there. No one did. But I always hid down there to get away from that kid."
That basement hideaway was where Mooney grew to love professional wrestling. The television set rigged up down there only received local channels, and Mooney soon discovered the pro-wrestling brilliance that was Mid-South Wrestling.
"I started watching these guys who could do or say or be anything they wanted to be. And I was a scared little kid. I lived vicariously through them. So wrestlers became my heroes," Mooney says. "Instead of having Motley Crue, or Christie Brinkley, or hot rod posters up on my wall, I had Pro Wrestling Illustrated centerfolds of the wrestlers."
Mid-South Wrestling saved Mooney's life. Living with his mother and grandparents in Vandalia at the intersection of Interstate 70 and Interstate 75, Mooney says the bullying became so bad that he thought many times about jumping off the overpasses into traffic so he could "get run over by a truck."
"But if I did that I wouldn't be able to find out what happened the next week on the wrestling show. It really saved my life. That's where the love of wrestling came from," Mooney says. "Not only did I love the theatrics, I loved the fact that these guys didn't have to be afraid of anything. I was scared all the time, and they weren't scared like I was. I really loved that."
The bully terrorized Mooney for months on end. It was something he couldn't escape. All the wrestling shows in the world couldn't remove him from the reality he faced every day at the bus stop, at school, walking through the neighborhood. It was the submission hold that seemed to never relinquish.
"If you took the bully from 'A Christmas Story' and threw in Charlie Manson, you wouldn't even get close to the evil of this kid," Mooney says. "If I could go back, knowing what I know now, I would have grabbed the first thing I found and hit him right in the face until he left me alone.
"But the intimidation got to me so quickly, the brutality of it all. He hit one kid so hard at the bus stop one time that the kid fell, hit his head on the ground, and it knocked him completely out. For no reason. This kid was damaged right out of the factory. He was a sick, sick guy, a sick person."
After nearly a year of torture, the bully moved away, off to terrorize another neighborhood. Life got better for Mooney after that, at least on the surface. Mooney met his best friend, Rick Smith, shortly after the bully left town, and they both shared a love and passion for wrestling. While Mooney's mother and grandparents played pinochle with Smith's parents on Saturday nights, the two boys watched Georgia Championship Wrestling on TBS. Soon after they were pretending to be guys like Dusty Rhodes and the Road Warriors in the backyard.
That led to trips to Hara Arena, the Nutter Center, and any other local venue any traveling wrestling company would book. That also led to Mooney's interest in what's known in wrestling circles as the Apter mags, now-defunct magazines published by journalist Bill Apter that covered wrestling like Sports Illustrated covered other sports. Mooney was firmly ensconced in the fandom of professional wrestling for about five years. Of course, kids turn into teenagers, and teenagers turn into older teenagers who suddenly have vastly different priorities than they did just a year or two before.
"You get to be 16, 17, and you get a license, you get a car, and the main priority becomes girls. And you can only get girls if you have a car, and you can only get a car if you have a job," Mooney says. "So I got a job at a pizza place, and forgot about wrestling for years. I didn't care about it."
Despite his new-found social life, Mooney was still traumatized by his earlier childhood experiences, still scared, still full of fear. He was constantly dealing with emotional and psychological trauma, which led to his "party years," a lifestyle that a lot of 18- to 24-year-olds immerse themselves in: drug and alcohol use and abuse, bad relationships with the opposite sex, "just not a very good lifestyle in general," Mooney says. "I cared about drugs and women and running away from my emotional and psychological problems. I didn't want help with my problems. I never wanted to seek help or counseling for what had happened to me."
Wrestling, however, would alleviate some of the trauma Mooney had endured. But not all of it.
—
Any wrestling fan in the Miami Valley that ever called the number still remembers it: 640-1921. That was the hotline for Unified Championship Wrestling (UCW), a small independent wrestling promotion in Dayton. That hotline was also the catalyst for Mooney's professional wrestling career.
When you called the hotline, "Big Daddy" Rog Coxxx, the promotion's founder, summarized UCW's recent out-of-state events, which, as things always seem to be in pro wrestling, didn't actually take place — UCW never traveled out of state. But it was a way to drum up interest from local wrestling fans and get them in attendance at the Dayton shows.
It's 1996, and Mooney has a gig he both enjoys and is well-suited for, as the Clubhouse Events Coordinator for Damon's in Kettering, where, among other responsibilities, he hosted Countdown Trivia.
"Here we go, ladies and gentlemen, with Countdown Trivia, fifteen questions in three rounds of five, and here we go with question number one," Mooney says, imitating his trivia shtick, then adding he loved the job because it forced him to "come out of his shell."
Which was a great thing for him, because Mooney has one of those voices that's perfect for a microphone. So when he called up the UCW hotline one day and Coxxx said the promotion needed a ring announcer and play-by-play guy, Mooney knew he was a fit and jumped at the chance. He got in touch with Coxxx, who came out to Damon's to see Mooney work the mic during trivia night and hired him immediately.
"They liked my personality, liked the way I talked. It was great because on the outside I always wanted to be an announcer. I wanted to get footage together and send it off to places and call matches. I wanted to be Gordon Solie," Mooney says, referencing the legendary Hall of Fame play-by-play announcer for Georgia Championship Wrestling, the promotion he grew up watching every Saturday night.
That may have been the job Mooney craved on the outside, but inside, like any legitimate fan of pro wrestling, he still wanted to mix it up in the ring.
"The little boy, the little kid in me, really wanted to get in the ring and be a bad guy. That goes back to my emotional and psychological scarring. I didn't want to be me. I wanted to be anything but me," Mooney says.
Not long after starting his announcing gig in UCW, he would get that chance. One night before a show, while getting everyone's height, weight and hometown, one of the wrestlers jokingly asked Mooney why he didn't get in the ring.
"Of course, I wasn't trained, but as soon as someone said why don't you, I went ahead and got in the ring," Mooney says.
Two of the most basic wrestling moves are the Irish whip and the clothesline. To execute an Irish whip, a wrestler grabs their opponent by the wrist or forearm, pivots and "whips" the opponent into something like the ring ropes or turnbuckle. The clothesline's execution is even simpler: a wrestler runs toward their opponent and extends their arm out and hits the opponent in the neck or chest.
Mooney, of course, had seen his fair share of Irish whips, clotheslines, and Irish whips that lead to clotheslines. And he had seen how wrestlers sell those moves, make them look as legitimate as possible, by the way they fall on the mat, known as taking a bump.
So when the wrestler Irish whipped Mooney into the ropes, and he bounced off them and into a clothesline, he knew exactly what to do and how to do it.
"It was a picture-perfect bump. I had no training, no in-ring experience. It was just me emulating the guys I watched on TV when I was a kid: Arn Anderson, Tully Blanchard, Ted DiBiase, Buzz Sawyer, guys who could sell really well, guys who took the most beautiful bumps," Mooney says. "I knew that if it looked like I was getting beat up it made the product better, and it made the fans happier."
While no fans were present to see Mooney's first bump, it wasn't long after that Mooney was in the ring for real. He wrestled his first match at 768 Union Hall on Second Street in East Dayton, his face buried underneath what Solie famously called a crimson mask of blood, and he won by submission with a figure-four leg-lock.
Mooney was a natural at this wrestling thing. His character went over well with live crowds, and he was learning more and more about the in-ring aspect of the sport — albeit on the fly, training only for a few months in a garage in Gratis by day, and wrestling around the Dayton area at night.
Life had gotten better for Moondog Mooney. Terrence, however, was still suffering.
"My first match was two months before my fiancee left me," Mooney says. "I was really into wrestling. But there was no money in it. I wasn't making any money doing it, and she got frustrated that I wasn't bringing in any money from it.
"This is after a year and a half of me paying for everything and getting her out of two bad living situations and into a job. But, you know, without money, and with me always being depressed — the issue was always depression with me — she couldn't live with someone who was constantly depressed. She loved me, but she wasn't in love with me. When you're in love you help someone. She didn't. She reacted in a negative way. And when my down period came, she bolted."
The personal lives of professional wrestlers are always something of intrigue. The lifestyle of the average wrestler that works for World Wrestling Entertainment (WWE), with their 300-some days of travel a year and six- to seven-figure paychecks, is vastly different from the lifestyle of independent wrestlers who travel across the country from town to town, six of them packed in a small rental car, all of them working for anywhere from $20 a night or less, to a couple hundred if the gig is right and their name is big, and all of them doing it because they want to catch their big break with WWE.
Mooney never did travel across the country in search of that break. He wouldn't let himself, couldn't.
"It's the guys that don't get married, don't have children, don't have a reason to stay, those are the guys that can pursue their dream in this business. That's the whole thing with me. I've never been married, don't have kids, there was no reason for me to not do that, to not just go out and pursue it," Mooney says. "Except for the fact that I never dealt with my depression properly, never dealt with my past properly, and that's what kept me from going. I didn't do that, and I regret that."
After his fiancee left, Mooney backed away from wrestling for years. He pieced together part-time and full-time jobs, some he loved, some not so much. It was at this time when Mooney was at his lowest.
"There were times I thought I might not make it, in wrestling or in life. There were moments when I thought none of this was worth it. I had some good jobs, but I blew money on alcohol, partying, strip clubs, creature comforts, stupid things I didn't really need, things to deal with my depression," says Mooney.
Mooney went through hell and back after losing several different jobs due to the economic recession. He ultimately wound up living out of his car at one point five years ago, and then dealt with legal problems after he was involved in a car accident without insurance and skipped the court date.
"That's the lowest I got. I just didn't have the money. I lost my jobs. I couldn't afford my apartment anymore. Gas prices went through the roof. I was living off cans of tuna and crackers, cans of chicken and crackers, drinking water straight from the tap. I lost my driver's license, my car. It was the lowest point of my life," Mooney says.
That was the turning point for Mooney. He moved in with his mother, Sharon, in Eaton, and vowed to turn his life around and get back everything he lost. He got back into wrestling, going on to win the UCW Championship in 2009 in a match he didn't know he was going to win until he actually won it. He also won the Miami Valley Wrestling Council Wrestler of the Year that same year.
Mooney eventually got hired as a waiter/bartender at the Red Mule, and he credits that job for giving some balance back to his life. Within the last year, Mooney has a new car, insurance, and said he was planning on moving out on his own within the next couple weeks.
"I worked really hard to get back everything I had before — a place to live, a car, my license, insurance, a job I enjoy doing. It took me a long time to get back to that," Mooney says.
—
When Rockstar Pro opened in 2011 under the direction of veteran independent wrestler Cody Hawk, Mooney was still without a vehicle and driver's license. As soon as he got those things back last summer, he was on U.S. Route 35 heading east to the Gem City to visit old friends.
Before he knew it, Mooney was doing commentary for the promotion's weekly show, "Amped." (Coincidentally, his wrestling career ended just as it began: as an announcer who ultimately got sucked into the in-ring physicality that all wrestling storylines eventually incorporate.)
Crist started bullying Mooney while he was on commentary during an "Amped" show. He chastised Mooney for being old and washed-up. It was, of course, Mooney's idea to script the story this way. He wanted to be bullied by Crist, and he wanted to stand up for himself by challenging Crist to a match. The match's stipulation, billed "Respect or Retirement" by Rockstar Pro, encapsulated so much more than the culmination of months and months of Crist's harassment of Mooney; it was a literal retelling of that stretch of Mooney's childhood, when he was afraid to wake up every morning, secretly on display for the fans watching the show.
Both stories ended in the same way, however: the bully won. At least in Mooney's wrestling version of the story, he ended it the way he wanted, the way all professional wrestlers want to end their final match, at the hands of a young upstart they want to put over with the crowd, the ultimate sign of respect in a business always incorrectly thought to have little of it. Crist was Mooney's on-screen bully, but he was also the guy Mooney himself portrayed in the ring for so long, that brash, cocky heel who was good at being bad.
"It's sad my wrestling career is over. I felt that I really had one of the best matches I've ever had in my retirement match. If it weren't for injuries I would still be able to give more," says Mooney, who admits that lingering injuries to his feet, which require expensive surgical procedures he can't afford, forced him to end his in-ring career.
"I was overwhelmed to the point of tears, tears of joy, at the fact that even Jake's fans were chanting for me. The fact that the fans in Dayton came out and recognized what I had done in the Dayton area, put my body on the line to entertain a lot of people, that meant a lot. I didn't make a lot of money doing it, but there was a personal reward. I love to entertain people, I really do. If I can move people to some sort of emotion, that's the most important thing to me. But that night they moved me to emotion."
Mooney isn't done with wrestling completely, at least not yet. He's still the play-by-play announcer for Rockstar Pro's "Amped," and has recently launched The Turnbuckle Social Club Podcast on turnbucklesocialclub.com with co-host James Perry, Rockstar's lead commentator and a close, personal friend of his.
Mooney did say he's thinking about retiring from professional wrestling altogether and going on "a different journey, a different path." Whenever he does venture on that path, he will carry with him the memory of his final match with Crist, where he shared a personal moment with his peers, friends and, most importantly, his family.
—
Mooney never told his mother or grandparents about being bullied. In hindsight, he wishes he would have. It may have completely changed the dynamics of their relationships, and perhaps Mooney's personal fortunes, as well.
"I probably should have said something to them. But at the time, when you're being bullied, being terrorized, your only thought is survival. If you believe you're going to survive by keeping your mouth shut then that's what you do," Mooney says. "Bullies win through terror, and if you tell somebody about it, seek help, then you don't have to deal with it alone."
Mooney has never met his father, and thoughts of that affecting his childhood are few and far between. He says his grandfather was a "strong father figure" and that not having his biological father around "was never an issue" emotionally or psychologically.
The relationship between Mooney and his mother has flourished in the last five years, but it took a long time to get to where it is — not because the two didn't get along; they just didn't exactly know how.
"We never hated each other. We just didn't know how to love one another," Mooney says. "But over the last five years we've grown closer and learned how to love one another. My mom is like me — she's extremely introverted. But she's always went out of her way for me, always been there in every way except emotionally because she's so introverted. We've kind of gotten over that, though, and I appreciate everything she's ever done for me.
"And if it wasn't for my mom, I don't think I'd have anything at all. She's always encouraged me. If it wasn't for her I wouldn't have been able to be a wrestler. So to have such a strong relationship with her now, it's something I've always needed and wanted."
That's the overwhelming theme of Mooney's life — overcoming obstacles. He says he still hasn't learned how to overcome the biggest one, though — fear.
"This existence that I'm in right now is about overcoming fear. And I have not learned how to do that yet, although I have learned coping mechanisms, good and bad. That's the overwhelming theme of my life — to love myself and not to be afraid," Mooney says. "I'm still getting there. It's going to be a long journey. I'm trying to do it on my own. Seeking therapy and counseling, that costs money. But this is something I feel I have to do on my own. I've always felt that way.
"Wrestling is just one of those coping mechanisms. It allowed me not to be Terrence Mooney, but 'The Independent Icon' Moondog Mooney. I could say and do anything I wanted. I didn't have to be afraid. I could be anyone I wanted. I didn't have to be me. That's why I love pro wrestling.
"But now that it's over, now it's time to learn how to be me and find a genuine, true love for myself. Because if you don't love yourself, you can't love anyone else."
—
Author's Note: A big thank-you to Cody Hawk and everyone involved with Rockstar Pro Wrestling for allowing me to attend and photograph their episode of "Amped" on March 27. I haven't met a whole lot of folks in the professional wrestling industry, but if everyone in the business is as kind, welcoming and hospitable as the guys and gals at Rockstar Pro, we should all be so lucky to meet and know such people. You can visit Rockstar Pro online at www.rockstarprowrestling.com, and watch episodes of "Amped" at youtube.com/rockstarprowrestling. And if you have $5 to spare, check out their live show every Wednesday at 7:30 p.m. at 1106 East Third Street in Dayton.
When I initially pursued what I thought would be a feel-good sports story about a local professional wrestler's final match, I didn't expect it to become what it did, which was, really, something a heck of a lot better than it would have been if I had written it alone. The real author of this story is Terrence Mooney, whom I owe a large debt of gratitude. Not only did he help bring awareness to the bullying issue that has taken place, and still is, in communities like this, but he also allowed me to share his personal story publicly for the first time. I hope this has met his approval, because I really don't have a counter-move for the Sharpshooter.
Hello wrestling fans, and welcome back to Wrestle Ohio. My name is Huskie Howard, and while most of you are used to tuning in here every few days to check out my latest Hanging with Huskie interview, today is going to be a little different. Today, I'm here to send a very special shout out to one promotion in the area that is helping to make a difference.
As you all know, I've been the Lead Interviewer here at Wrestle Ohio for a little over a year now, but what many of you don't know is that I am also a store manager for Dollar General. April is Autism Awareness month, and if you have been into a Dollar General in the last couple of weeks, you know that we are taking donations for Autism Speaks. Autism Speaks is the world's leading autism science and advocacy organization, dedicated to funding research into the causes, prevention, treatments and a cure for autism; increasing awareness of autism spectrum disorders; and advocating for the needs of individuals with autism and their families.
I am here today to thank the crew at World's Best Wrestling, based out of Sardinia, Ohio, for helping us raise money for this very worthy cause. On April 13th 2013, the management of WBW partnered up with myself, on behalf of Dollar General, and helped us raise money for Autism Speaks at their WBW: World War Rumble event. Due to privacy and policy reasons I can't release the exact amount that was raised, but I can say that we greatly appreciate everyone who donated via the donation can and the split the pot that WBW were gracious enough to run for us.
Once again, I want to thank the crew of World's Best Wrestling for helping out with such a great cause. I encourage you all to check out WBW via their Facebook page at www.facebook.com/wbwpro and their official website at www.wbwtv.com. And of course, be sure to get out to one of their live events, I promise you, you won't be disappointed! Thanks again for everyone at WBW for all the help.
To find out more about Autism Speaks, or to donate to their cause, check out their official website at www.autismspeaks.org or stop by any Dollar General store during the month of April.
How often have you had what you thought, nay, what you knew was a great idea, whether it be at home, work, or somewhere else, and you just couldn't get anyone to listen to you? It's a reality that everyone will face at some point in their lives in some capacity. More often than not, people who outrank others in a company refuse to listen to the inferior peons that are their employees. In the wrestling business, it happens on a near constant basis. Now, this article is not intended to be some sort of worker's union outcry, but I do think most promoters have moments of megalomania that need to be kept in check, especially those promoters that use their position as a launching pad to be "World Champion of Random Backwater Indy Fed."
Seeing as the concept of kayfabe is already long dead (SPOILERS!), I'm going to share some stories I've experienced pertaining to the previous paragraph. For any promoter that happens to be reading this, let me tell you that the greatest thing a wrestler will ever hear from you is: "What do you guys want to do?" Any Rockstar Pro Wrestling fan should be familiar with my recent feud with Jake Omen. It is, without question, the best story I've ever told in my wrestling career. Jake and I told a story that lasted for three months. We didn't have a series of matches, we had one. One. We didn't want to run our story into the ground. Almost every aspect of the story came from Jake and I. The Rockstar Pro Wrestling promoter, Cody Hawk, gave us more freedom than I've ever experienced in the business. When we would bring our ideas to him, he didn't say "No, you're doing this instead." He let us do what we wanted, and he would provide his input in cases where it would be beneficial. We didn't rush anything, that's what was most important. Guys seem to be in such a hurry to get to their big blow-off match that it causes the story to suffer. The original plan was to have our match in January, but we quickly realized to get everything over the way we wanted to, it needed to be pushed back, so we rescheduled it for February. We again realized that we needed more time. The story was what was most important, not the match itself. Eventually the match was set for March 1st, we had spent over three months building a story for one twenty-minute match, and everything in the match went perfectly. Because the build-up was so good, and had ample time to simmer before finally exploding, the Rockstar fans were eager to see Jake and I go at it.
If Jake and I had come up with this idea at a different company, it likely wouldn't have been given the amount of time that it needed, and would have been rushed out to the fans, taking away any possibility of emotional build-up. I was very thankful that Cody gave Jake and I that freedom. My buddy Donnie Tsunami once said to me "We want to know who you want to work with, because if it's your idea, you're going to be more into it, which will result in a better match." That stuck with me because I had never had a promoter say that to me before. Instead of being told what to do, I was being asked what I wanted to do. Unfortunately, I've dealt a lot with promoters who prefer to have everything done their way, even if the story doesn't involve them. Input is fine, I'll take advice anywhere I can get it, but when I come to you with an idea, at least hear me out.
I'm not going to name any names, but at one point I needed to do a character resurrection. My character had gotten stale, and I had some great ideas on how to bring new life to it. Almost all my ideas were dismissed. Shortly after the character revival (which went well, but could have been better), I came up with a storyline that the fans of that company had never seen before, and likely would have gotten me more heat than I'd ever had. It was unique, and I was so pumped to bring this idea to the table. I was immediately met with apprehension. Why? Because someone in the company would have gotten upset. Boo hoo. It's the wrestling business, get over it. Needless to say, my vision never saw the light of day. I think a lot of it had to do with who I am. I'm not buddy-buddy with the promoter, therefore, I'm one of the aforementioned 'peons.' But if I were the promoter's "Goldenboy" my idea would have been terrific, they would have given me a parade and we would have had feasts and danced in the streets (I'm only being slightly hyperbolic). My tenure at that company came to an end soon thereafter.
For a long time, I wrestled at the places I did because they were safe. It was a relief to know that I always had consistent work, and that prevented me from traveling or going to wrestle for different companies. When I finally decided that I wanted to venture out, I was given the boot. Some promoters treat wrestlers like indentured servants, you're there until your contract is up, except in this case, your "contract" is hypothetical and the expiration date doesn't exist. That's another thing that I encourage promoters to give their wrestlers: the freedom to explore. Unless you have a signed contract from that particular wrestler, they are independent. Let's take a look at that word:
in·de·pend·ent [in-di-pen-duhnt]
adjective
1. not influenced or controlled by others in matters of opinion, conduct, etc.; thinking or acting for oneself: an independent thinker.
2. not subject to another's authority or jurisdiction; autonomous; free: an independent businessman (or wrestler).
3. not influenced by the thought or action of others: independent research.
4. not dependent; not depending or contingent upon something else for existence, operation, etc.
5. not relying on another or others for aid or support.
Independence. Such a novel concept in this day and age. In addition to everything I've already said, I also feel like I was held back physically by a lot of different promoters. When I first got into wresting, not only was I tall, but I was also pretty thick. Because I was so big, I had to be a "big man." The only problem was that I've always been athletic for my size, and now that I've lost a lot of the weight that I had back then, I'm even more so. Have you ever been reprimanded because "Guys like you don't do things like that."? Well, I just did it, so actually, yes, guys my size do do things like that (ha, doodoo). Why should I be held back by physical limitations that I don't actually have, but were imposed by someone else? I've had more than a handful of promoters over the years give me grief about that sort of thing. I've also found that not being allowed to wrestle a certain way hindered me when I needed it. Like at the TNA Gutcheck, for example. When it came time to do the chain-wrestling part of the tryout, guess who looked like an idiot because he had been told not to chain-wrestle for the previous 8 years?
Don't get me wrong, I'm not one of those guys who thinks you should be doing cool moves just for the sake of doing cool moves. I still want everything to make sense, I'm not going to let someone like Nate Wings give me a powerbomb, but I see no harm in throwing in a good high spot regardless of how big or little you are as long as it makes sense. "You're a big man, you don't need to be bumping around a lot." This is another complaint I've gotten about my work. I understand it, I'm the Goliath of the match, therefore I shouldn't be giving a whole lot. My only problem with that is the fact that wrestling isn't like that anymore. I hate squash matches, especially on an independent stage. I always have this feeling that the boys will resent me for stuff like this because they're doing all the work, and I always want to give them more offense than the promoter wants me to. Call it a curse, I have a givers heart. I just want to entertain, that's what I love to do, and I don't feel like fans are entertained by squash matches.
To wrap things up, without promoters there would be no wrestling business. Without the great minds that know how to hustle and sell a show to people, wrestlers don't get to wrestle. In most cases, the promoter is also the booker, the guy with the final say in the story aspect of the show. I think there are a lot of promoters/bookers out there who use their title as a way to control their workers. Not all, but a lot. Granted, the reason there are a lot is because there are so many joke promotions out there with guys who had a few bucks, bought a ring, rented a building, and suddenly they're a "Big time wrasslin' promoter." If you want to know who does it right, simply look at the companies that are making the biggest splashes and the promotions that have been around the longest, running shows consistently. But I feel like the best shows are the ones where the wrestlers have more input over their characters, not necessarily complete creative control, but freedom to throw out their own ideas and have them be heard. Promoters, do yourselves a favor: Listen to your wrestlers.
Why? Because its bad business to take the streak away from Undertaker at this point. Look, we all know Undertaker's career is winding down. A full time schedule is extinct at this point. After Wrestlemania he'll disappear off to fatherhood and real life, not to be seen again until early 2014 to start the build to a new "Streak" match at Mania. And that's the way it should be, because of one thing…
…Money.
As long as the Undertaker can come back once a year, put the streak on the line and have a classic match at Mania then that's what the WWE should do. That one match alone will draw more money and viewers than 85% of the rest of the roster will do through out the year. It makes no sense to beat The Undertaker now. As soon as he loses at Wrestlemania, he has to retire. The Streak is the only thing storyline wise bringing him back every year. With out it, there would be no more Undertaker.
"But…but…CM Punk deserves to beat him!" Smart Marky Mark chimes in once again.
Nope. Not because CM Punk isn't worthy skill wise to be the man who does it. CM Punk is the best worker all around in the world today, but CM Punk doesn't need it. CM Punk is already a top guy, he's already the #2 draw in the world behind John Cena. A win over Undertaker doesn't push him into mega-star status, he already has it. That's what his last title reign did.
Undertaker will win the match and disappear because next year will be Wrestlemania XXX and they want a Streak match to draw them money again. If Punk ends the streak, it won't be as big a deal.
And if there were any doubts. If there were any smart marks still holding on to hope that their golden boy would end the streak it all came crashing down when he played hot potato with the urn. See now the angle is personal. It's about Undertaker teaching Punk a lesson, about respect. It's about the father figure's passing and the son coming to take it out on the bully who taunts him.
Undertaker will beat CM Punk at Wrestlemania because business wise it makes the most sense, storyline wise it makes the only sense. And frankly, it's what the fans want to see happen. The IWC and the marks aren't the majority. The majority want Undertaker to vanquish Punk at Mania, and he will, because no other scenario makes any sense whatsoever.
And in 2014 Undertaker will return to face off once again and defend his legacy and Streak. CM Punk rematch would make sense since they are high on rematches in recent years, but I really see only one candidate for the match next year. There is only one draw that would make sense at this time…
John Cena.
And I can look into my crystal ball. All the arguments made this year by the Smart Marks and Virgin IWC trolls on why Undertaker MUST Loose! Why THE STREAK MUST END! They'll be quiet next year because in no way shape or form should Cena have a shot at that. He's only the biggest star in wrestling.
But they miss what is the most important thing in the wrestling business…
…making money.
RANDOM THOUGHTS
Last week I said John Cena was the best wrestler in the world. I stand by that, he makes the most money and does his job the best. That makes him the best. However he isn't the greatest worker in the world. That's CM Punk.
Bully Ray however is the best heel in wrestling right now.
TNA Impact is 1000 times more enjoyable live and on the road. Don't ever stop doing that TNA.
Ryback vs. Mark Henry at Wrestlemania will be a great big man match! It feels like a throw back to the clashes of the early Manias with the likes of Earthquake, Hercules, King Haku and others. Looking forward to seeing the two brawl.
Surprised by the lack on celebrities involved this year at Mania (save the Rock). By now they'd have some C-Lister involved somehow.
Another Mania Fact: Triple H vs. Lesnar will be an awesome match and will draw money. Fact.
Best Wrestler in Ohio: Aaron Williams. Said it for years, told him a million times. Hope someone higher up was paying attention.
Next week I'm going to go in depth on the Ohio Indy Scene. I'll probably get some heat. Here is advice, if you think I'm talking about you and your promotions on here I probably am. If I'm not, then you clearly have a guilty conscience.
For the record my favorite flavor of Kool-Aid is Orange. In case you're wondering.
Right now because of that one question there are droves of pimply-faced virgins taking breaks from their all day Smart Mark Video library to begin trying to outdo each other in naming the "real" best wrestler in the world.
"Davey Richards, he's the best!", one will shout.
"Nah, it's Kevin Steen, he's the ROH World Champion, that makes him the best!", another will retort.
"Please, it's obviously Jon Moxley, I call him this because I refuse to call him by that shitty WWE name. The WWE ruins everyone!", fat virgin will call out.
"Yeah, look at what they did to Bryan Danielson, who is let's face it the best wrestler in the world. Until WWE ruined him, I wish he'd quit and go back to ROH where he belongs!", fat virgins imaginary girlfriend will follow.
They'd argue about this passionately until they were blue in the face. They'd all be wrong, but they'd be very passionate about it.
Who is the best wrestler in the world? Simple. It's whoever draws the most money. That's it. There is no other debate, because if your wrestler were the real answer, he'd be main eventing Wrestlemania.
To be the best wrestler in the world you have to do two things. Ready?
Work for the WWE.
Draw the Most Money.
That's it. If you aren't working for the WWE, you can't be the best. The WWE is the top of the game. I don't care how many five star matches you can have in front of 200 people in a high school gym. You are not in the same league as the WWE. If you keep having five star matches and have the right look and get your name out there you may make it to the big time, and then have the chance to draw the most money. But until then, put your "BEST WRESTLER IN THE WORLD" t-shirt back in its drawer.
And you ask, just who is the best wrestler in the world then? You won't like it. You are already rolling your eyes and I haven't even said the name. Well here we go.
John Cena.
"But…but…he sucks. FIVE MOVES OF DOOM! He shouldn't even be in the WWE! He can't wrestle!", Skinny Semi-Goth Kid whines.
Five moves? Doesn't matter. He draws more money with five moves than any wrestler you'll name will with their 3000 variations of a suplex.
And here is a secret for you. If your Indy wet dream wrestler could make the same money John Cena does with only five moves…they'd use five moves too.
John Cena draws the most money. He draws the bigger houses, the most merchandise, and the biggest buy rates. Those things make him the best. Everyone else in the company piggybacks off him the same way the guys did Hogan in the 1980s. They know if John Cena is on the card, they'll make money.
But no one wants to see Cena vs. Rock II at Wrestlemania. Wanna bet? When the buy rates come back in, you'll see. The problem is you are seeing John Cena like my uncle looked at Hulk Hogan in the 1980s. Or how fans of the 1980s looked at the Rock and Stone Cold in the late 90s. You are looking at him with the filter of when you became a fan.
John Cena now = Hulk Hogan then. To the new WWE fans, those who have come of age with John Cena as the man, he is their Hulk Hogan. That makes you so very mad. It makes you so mad you shake your fist and curse the WWE-PG Gods.
John Cena is the best wrestler in the world because he makes the most money. Here is a reality check for you. It doesn't matter how good you are in the ring, if you can't draw money…you suck.
Pro-Wrestling isn't about what moves you can do. It isn't about your spots. It isn't about "this is awesome" chants. It's about making money. That's it. If you think it's about anything else you are in the wrong business. That's why we have marks working for free at wrestling shows. Happy they drew 40 people, because they get to feel like stars. You aren't.
John Cena is a star. John Cena is a draw. And it kills you.
John Cena vs. Rock II will draw better than it did last year. "But…but…the match will suck!" Who cares? It will make money. That will, by definition, make it a success. Wrestlemania III made a ton of money, because Andre the Giant vs. Hulk Hogan headlined it. And guess what, that match isn't very good. It's basically bear hug, big chops, and body slam. That's it. The best match on the card was Rick Steamboat vs. Randy Savage, but it wasn't the main event. Hogan and Andre were the main event because they drew a bigger audience, and more money. Steamboat-Savage wouldn't have done the money that Hogan-Andre did.
There will be better matches at Wrestlemania this year, but none of them would have done more money than Cena-Rock II. Lets face it; I would rather watch CM Punk wrestle Dolph Ziggler in a best 2 out of 3 falls bout. It would be fantastic. But it wouldn't make as much money as John Cena vs. The Rock.
Because it features the biggest draw on the card, which means it contains the best wrestler in the world.
And you are going to call me an idiot and cuss at the screen and write me and tell me how I'm wrong that Wrestler A is the best wrestler in the world. You will continue to blast WWE and Cena on you IWC chat rooms and boards, but deep in the back of your mind, you know I'm right at the end of the day. And as you continue to pay to support the beast you loathe. As you gather around to watch Wrestlemania, not because you want to but because you want to bitch about it, you'll know deep down I am right.
Who is the best wrestler in the world? Its math, and math don't lie.
John Cena is the best wrestler in the world.
Rockstar Pro Wrestling
show, in the midst of my current feud with Jake Omen, I cut a semi-shoot promo wherein I explain that the reason Jake turned his back on me is because I finally found contentment in my life. Although everything I said in the promo was 100% honesty on my part, the circumstances of the promo were the only things that weren't completely sincere. I felt like what I said needed to be said.
To anyone who wasn't there, I explained that the year 2012 was the best year of my life for three reasons. 1) I met and married a beautiful woman. 2) I reestablished my relationship with God. And 3) I had found contentment in the world of professional wrestling. The first two are self-explanatory, but I think the third needs some elaboration. You see, I've always been the type of person to expect more of myself, and despite my best efforts, even after nine years in the wrestling business, I'm still a relative nobody. I've sent countless promo packages to places like WWE, TNA, ROH, DG-USA, New Japan, etc. I've sent emails, text messages, Facebook messages, and every conceivable form of communication I could to anyone that may have been able to put in a good word for me somewhere. Most of those messages go unanswered. I even paid for a couple tryouts with TNA, as I've previously documented.
I eventually became the type of person who was very bitter about the wrestling business. I would always say things like "Why is this guy making money? I'm better than him." Or "Why is the WWE giving this guy a tryout? They must not have gotten my package." I would constantly criticize others because I was bitter that I wasn't getting what I thought I was owed. When I first started wrestling I felt like I had it made simply because of my size, and I thought that in less than a couple years, all the big companies were going to be knocking down my door to get to me. Obviously, that didn't happen, and I started to sour on the business.
The last wrestling article that I wrote was entitled "This is Why I Hate Independent Wrestling." Some people took that title literally, and I received some backlash for it, although I'm pretty sure that those people didn't bother to read the actual article. I'm not nearly as down on the wrestling business as the title of that article makes me out to be, although I was in the past. I, like a lot of wrestlers, listen to Colt Cabana's "The Art of Wrestling" podcast, and on an episode recently he interviewed Pat Buck. Pat raised the question "Does the fact that I never received a WWE contract mean that I'm a failure in the business?" That got me to thinking. Pat and I were sort of in the same boat. Granted, he's done a lot more in the business and has earned the amount of respect he has received, but I knew exactly what he meant. Am I a failure in the wrestling business because I've never received any national attention, unless you count 2007 when I was #492 in the PWI Top 500 (seriously, how could the WWE look past #492)?
But I really did ask myself that question. Then I started to think about all the good things that the wrestling business gave me. At one point in 2007 I was 100 lbs. heavier than I am right now, and it was professional wrestling that motivated me to shed the weight. It's because of professional wrestling that I've met people like Ed Gonzales, Heather Owens, Jake Omen, Tony X, Donny Redd, T-Money, Dustin Lillard, and many more who have become not just wrestling acquaintances, but have become some of my best friends over the years, Ed Gonzales and Jake Omen were two of the groomsmen at my wedding. Pro wrestling was the reason my wife and I even met in the first place, as we were introduced by our mutual friend Brad, better known to local wrestling fans as manager extraordinaire Hooks.
When I got to thinking about it, what did I have to be bitter about? The fact that WWE didn't want me? That I'm not known by internet smart marks? Because my wrestling career didn't turn out the way I pictured it when I was first starting out? In the grand scheme of things, none of those things matter. I'm 27 years old, and I've been in the wrestling business for almost 9 years at this point. By no means am I done wrestling, and I'm also not saying that I'm going to stop trying to make it big some day. I still feel like I have a few good years left in the tank, and I intend to put them to good use.
Things haven't worked out the way I planned them, but things in life rarely go according to plan. While there's definitely still aspects of the wrestling business that I hate, I still get to go out to the ring and do the thing I love more than anything else in the world. When I look back on my career, I realize that I've been blessed enough to get into the ring with men that I used to watch on television as a child, some of the best wrestlers in the world today, and men that are going to be future stars. I'm blessed that I knew guys like Sami Callihan and Jon Moxley (Dean Ambrose) before they made their names in the business. I'm blessed that I've been able to put on great matches with guys like Abyss, Shane Helms, Al Snow, Shark Boy, etc. When I first started in wrestling I never thought that I would get the chance to put on a 5-star match with Tatanka, who was my favorite wrestler in the world as a kid. I got to watch Cincinnati wrestling from the locker room back when "Cincinnati wrestling" meant something. I would watch every match that Nigel McGuinness, B.J. Whitmer, Matt Stryker, Cody Hawk, and Chad Allegra (Karl Anderson) had when I would be on shows with them. I'm not trying to drop names, I'm just trying to explain that I've been very blessed to rub elbows with some of the best wrestlers in the world. When I look back on my career, I may not have gotten a WWE contract, and I may never get one, but I would still say that I've managed to have a successful career.
Al Snow
battles zombie-aliens in
Overtime
, a new action movie now available on DVD and Blu-ray.
Guns. Girls. Zombies. Aliens…Cake! Impact Wrestling's Al Snow works "overtime" in the new action-packed horror/comedy now available on DVD and Blu-ray. Watch the preview of this awesome movie below, and then grab your copy on Amazon.com or visit your local Walmart!
The movie tells the story of Raph (Snow), a family man and hit man who has trouble balancing the responsibilities of work and home. When he finds himself locked in an alien-infested lab with his partner Max (John Wells), Raph must find a way to save a small group of survivors, keep himself safe from a horde of zombie aliens and get to his son's birthday party on time.
More information can be found on the movie's official site www.overtimethemovie.com
"Overtime" premiered to a sold-out crowd at the Fright Night Film Festival, winning eight awards including best actor, best actress, best cinematography, and best of the fest. Since then, buzz has skyrocketed with the movie being reviewed on the geek movie site "Ain't-It-Cool-News" and being featured on iconic horror sites such as Bloody-Disgusting and Dread Central.
"We're so excited to share this movie with the world" says the film's director, Matt Niehoff. "This has been a labor of love for over two years, and we can't wait for the movie to finally find its audience."
"I'm extremely proud of the work our cast and crew has done," says the film's producer and director of photography, Brian Cunningham. "So many genre movies these days are about making a quick buck. But we were determined to take our time and make something unique but reminiscent of all the great horror and sci-fi movies we grew up loving."
VCI Entertainment's new "IndieGo" label will release the ThoughtFly Films produced movie internationally.
The movie features an ensemble cast, wall-to-wall creature and make-up effects, and over two-hundred computer generated effects shots.
"We didn't have a huge budget, so we had to find creative ways to solve problems," says Cunningham. "The result is a movie that focuses on comedy and character to tell an intimate story. Filled with zombie-aliens."
Credit: ImpactWrestling.com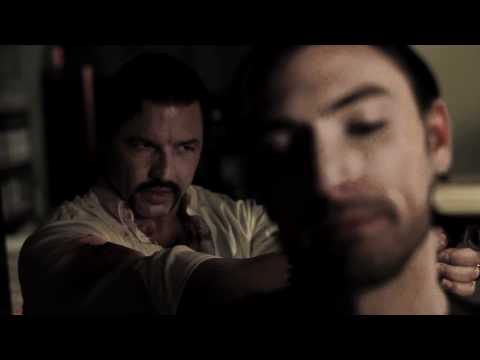 WrestleOhio.com is proud to announce that we have signed on to sponsor an exciting new podcast hosted by one of our most popular columnists, "The Rock City Revolver" Grant Parker.
Parker, who was formerly known as "The Rockshow" Ernie Ballz, became a part of the WrestleOhio family a year ago when he brought his informative and entertaining Pro Wrestling: Men in Tights column to our site. In his column, Parker dispenses advice for up and coming wrestlers and promoters on how to improve themselves and their promotions, as well as telling road stories from his long and successful career as a tag-team and singles competitor. Parker's column quickly became one of the most highly anticipated and most read articles to ever appear on WrestleOhio.com, and helped us reach new heights as the #1 source for pro wrestling in the State of Ohio.
Now Parker is branching out to bring fans, workers, and promoters even more of his unique spin on pro wrestling by launching the Pro Wrestling: Men in Tights Podcast. In addition to giving advice and talking about the state of the wrestling business, Parker will also be joined by various guest co-hosts from the world of pro wrestling.
The first edition of the Pro Wrestling: Men in Tights Podcast, featuring "Big Bear" Benjamin Boone, is available now at this link.
Over the years, TNA has gone through a significant amount of changes, most of which I feel have only hurt the company in the long-run. People may think that they are real competition for the WWE right now, but I recently saw their financials compared to the WWE, and they are FAR from being any sort of competition. Let's take a few minutes to go through some of these changes that TNA has made and why they might not have been a great idea.
1.) THE SEMI NAME CHANGE – In 2011, TNA changed the name of their TV show from TNA Impact! to Impact Wrestling. I think this did nothing for the company but confuse their fans. Many do not realize that TNA is still the name of the company; it is just the name of the actual TV show that changed to Impact Wrestling, not the company itself. In my opinion, TNA spent 9 years trying to build their name, so why would you change the name of your show and confuse your fans in the process?
2.) CHANGING RINGS – When Hulk Hogan joined the company in 2010, TNA all of a sudden decided to get rid of their six-sided ring. This is one of the things that made TNA so much more different than all other companies in the United States. Why in the hell would you get rid of it? Just because some red & yellow clad asshole tells you to? Fuck that. Hulk Hogan may have been a huge draw over the years, but that does not mean that he knows how to run a company at all. Getting rid of the six-sided ring only hurt TNA in my opinion. It is something that I really feel they should bring back, just because it makes them stand apart from everyone else.
3.) BURRYING THE X-DIVISION – The one thing that really put TNA on the map was the X-Division. I still remember that the very first match on the very first TNA weekly PPV was the Flying Elvises VS the S.A.T.'s. I watched that match at 18 years old, just getting into the business myself, and I was floored. This was wrestling unlike anything that I had ever seen up to that point in time. The closest thing to that I had seen was the WCW Cruiserweights, and none of them did half of the stuff that I saw that night.
As TNA "grew", they brought on more and more former WWE stars, which quickly took the forefront, moving the X-Division stars further down the roster. Eventually, the X-Division just did not matter at all, and was getting lost in the shuffle due to other titles like the Legends/Global/TV Title coming in. It was not until recently that they began actually giving these guys some sort of spotlight once again. This is the number one thing that TNA can do to be noticed more, accentuate the X-Division and make money from being different than everything else on mainstream TV.
4.) WCW THE SEQUEL – After a while, TNA began bringing in the WWE's scraps and any other random people, rather than continuing to build their own stars instead. People like RVD, Kurt Angle, the Dudleys, Sting, Hulk Hogan, Ric Flair, and others began to get most of the TV time, instead of giving that time to the people that helped build TNA in the first place. They would rather become the second-coming of WCW for some reason and push a bunch of guys who really do not have much to offer anymore. It really does not make any sense honestly. Build your own talent; younger talent that will be around for years to come and will allow you to build your company around them and stay loyal to you instead of jumping ship whenever they can get a big payday.
5.) WORLD X CUP – Probably the best thing, in my opinion, that TNA has ever done over their 10 years in business was the World X Cup. This was a concept where TNA brought in teams to represent different countries and then had a tournament with all of these countries involved. I loved this mainly because it was SOOOO different, and it made TNA look more "international." It also gave fans the opportunity to see talents from all around the world, and open their eyes to other forms of professional wrestling. Bring this back and hype it up man. Really make it into something special that everyone in the world wants to be a part of.
As you can probably see, most of my suggestions are for TNA to distance themselves from what WWE is currently doing in order to be different. Fans of professional wrestling need something completely different than the WWE so that they have an alternative to watch. Make the focus of the shows the in-ring action, rather than the reality TV backstage bullshit that you have been doing.
It is the exact same thing that WCW did and what the ECW did. They both looked at what the WWE was doing and figured out how to be completely different. Eric Bischoff has gone on record saying that he literally sat down and made a list of ways that he could be different than the WWE.
I personally feel what TNA needs to do is to build their own thing, rather than trying to live off of the fame of a few former WWE superstars. Build that young talent that is going to take the company into the future. Focus on the sport of wrestling since WWE is focusing on soap opera bullshit. But most of all, realize what makes you different and accentuate that rather than burying it.
Facebook: www.facebook.com/GrantParkerG
Twitter: @RealGrantParker
YouTube: www.youtube.com/RealGrantParker
Blog: prowrestlingmenintights.blogspot.com
Email: grantparkerg@facebook.com