MidWest Wrestling returns to The Niles Wellness Center located at 213 Sharkey Road in Niles, OH at 7:00 PM on Friday July 20, 2012. The show, entitled The InVasion, will feature a "special (uninvited) guest", Chikara's Ophidian. Oh, and did we mention that he says he won't be coming alone? Well, he did…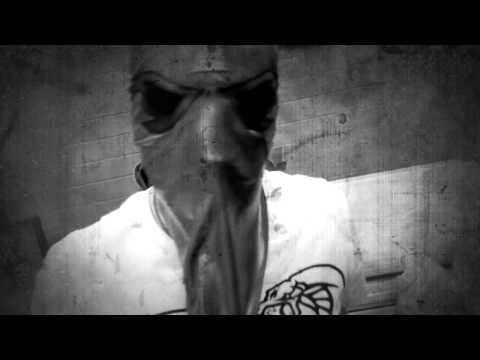 Also announced for The InVasion, you will see…
- Aaron Epic vs. Ricky Shane Page
- Ryan Burke vs. Justin Mane in an Ohio Street Fight
As well as other MidWest Superstars, including…
- BJ Whitmer [1-1]
- "ECO" Eric Green [0-0]
- Eric Ryan [0-0]
- Derek Cornell & Brian Gott [1-1]
- Bobby Beverley [2-0]
For more information on MidWest Wrestling, follow them on Facebook at www.facebook.com/MidWestWrestling, on Twitter at www.twitter.com/mwestwrestling, or check out their official website at www.Midwest-Wrestling.com.
EPIC Wrestling will present their debut event on Friday, July 20th 2012 at The Fairfield County Fairgrounds AAA Building located at 157 East Fair Avenue in Lancaster, Ohio. Doors open at 7:00 PM with the first match scheduled to kick off at 7:30 PM. Tickets are just $12.00 at the door, or discount tickets can be purchased directly from www.facebook.com/epicwrestling.
Matches announced so far include…
Also scheduled to appear are Dave Crist, Dustin Rayz, Super Oprah, Scary Gary, "Captivating" Corey Mason, Jon Murray & Cyrus Poe!
Please follow EPIC Wrestling at www.facebook.com/epicwrestling to receive the latest news and match announcements!
The goal of EPIC Wrestling is to bring quality wrestling to Central Ohio with an old school feel, while showcasing the young talent of the sport. We don't expect to change the wrestling world overnight, but we like to think we're a step in the right direction.
Special thanks to Altimate Home Inspections and WCLT 100.3 Country in Newark
Universal All Pro Wrestling invades the St. Clement Hall in Toledo, OH at 8:00 PM on Friday July 20, 2012 (TONIGHT).
Fans, big things are happening in UAPW, and you never know what to expect. Last month, former ECW superstar "The Franchise" Shane Douglas showed up totally unannounced and took UAPW to the EXTREME! This time Matt Hardy is announced for the event…but does that mean he's coming alone?
Also…
- Will Benjamin Boone be able to stop Matt Hardy?
- How will Dick Nasty react after being turned on by Brandon X…and suffering a beat down from him and Skin and Bones?
All your favorite UAPW superstars like Rhino, Krimson, "NEW" UAPW Heavyweight Champion Renzo Lavell, Dick Nasty, Skin & Bones, Benjamin Boone, Bryan Castle will be in action! This is an event you don't want to miss.
For more information, check out Universal All Pro Wrestling's official website at www.UAPW.net, "like" them on their official Facebook page at www.facebook.com/UniversalAllProWrestling, and follow them on Twitter at www.twitter.com/UAPWSite